Brexit: What is the Northern Ireland Protocol and will it stop border checks?
February 18, 2021
by admin
Comments Off

on Brexit: What is the Northern Ireland Protocol and will it stop border checks?
Tensions have been high at ports in Northern Ireland, with new checks causing disruption to some food supplies and online deliveries.
The checks – which apply to some goods travelling from Great Britain to Northern Ireland – were first introduced under a Brexit agreement called the Northern Ireland Protocol.
What is the deal for Northern Ireland?
As part of a hard-won peace deal between Ireland and the UK – known as the Good Friday agreement – both governments agreed the border between Ireland and Northern Ireland should be practically invisible. It means there are no cameras and no border posts, for example.
This was easy when both were part of the EU, and people and goods could move freely between the two countries.
But after Brexit, a new arrangement was needed – as the EU requires certain goods to be inspected at the point of entry. This is to avoid checks along the border between Northern Ireland (which is no longer in the EU) and the Republic of Ireland (which remains in the EU).
After years of negotiations, the EU and the UK set out the new rules in an agreement called the Northern Ireland Protocol. It came into force on 1 January 2021.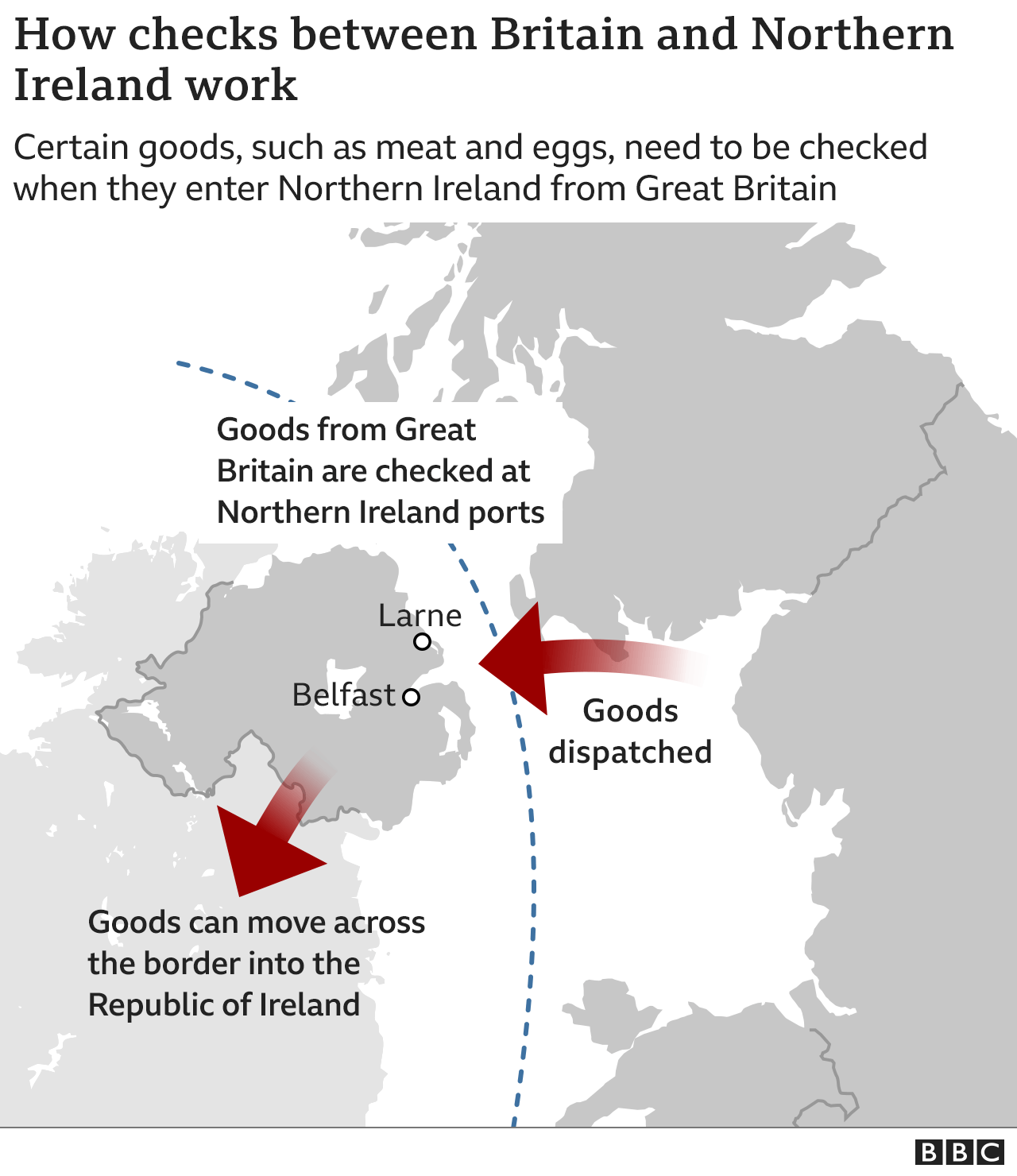 How have both sides got around border checks?
Northern Ireland continues to follow many of the EU's rules, meaning lorries can drive across the border without being inspected.
However, there is a new "regulatory" border between Northern Ireland and Great Britain (England, Scotland and Wales). That's because, unlike Northern Ireland, Great Britain is no longer following EU law.
This means some checks on goods moving between Great Britain and Northern Ireland. Inspections take place at Northern Ireland ports and some have said this amounts to a border in the Irish Sea.
The EU has very strict rules about what can enter its market when it comes to some foods such as meat, milk, fish and eggs.
That means some food products arriving in Northern Ireland from England, Scotland or Wales have to be checked to ensure they meet EU standards. They have to go through a border control post at sea ports, where paperwork is checked and some physical inspections take place.
But on Thursday, 11 February, the EU said some control posts were not yet fully operational and some goods were entering Northern Ireland without being properly declared.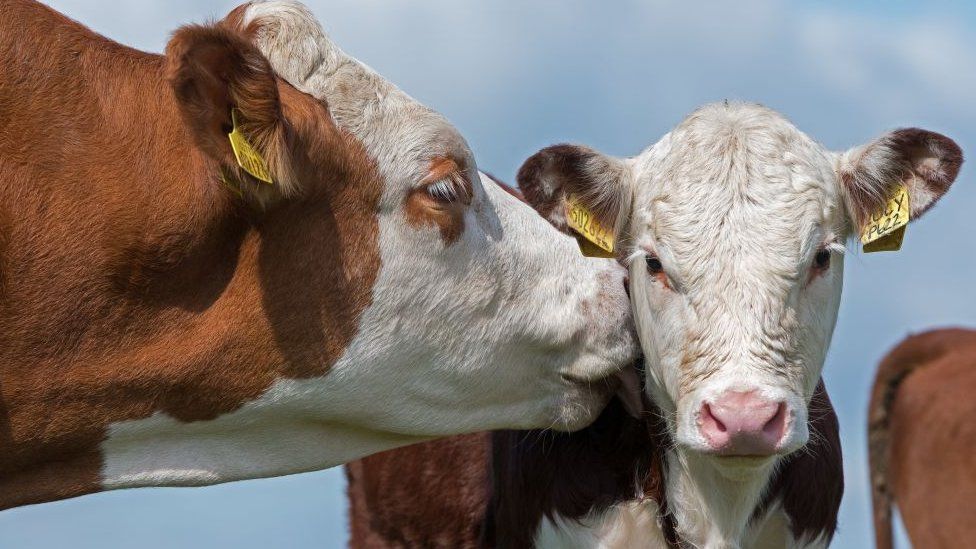 What are the security concerns?
Unionists have voiced opposition to the new checks in Northern Ireland because they don't want it to be treated differently to the rest of the United Kingdom.
UK and EU leaders say they condemn "unreservedly" any threats or intimidation and have promised to "work intensively" to reduce tensions.
What about supermarket food?
Some meat products, like sausages, have a longer six-month grace period.
Despite this, there was some disruption at the start of the year with some fresh produce missing from shelves.
What happens after the grace period is unclear, and will be the subject of future negotiations.
After four years, the UK is required to give Northern Ireland a vote on whether to continue with the trade arrangements.
The Protocol has also been at the centre of a row over coronavirus vaccines.
This could – in theory – have led to new checks along the border in order to prevent EU-produced vaccines from being shipped to the UK.
But this sparked widespread concern, including from Irish Prime Minister Micheál Martin as well as all five parties in Northern Ireland's devolved government.
Following the criticism, the EU reversed its decision
Source: BBC