Broadstone depot undergoes €15m restoration
March 4, 2021
by Jack Mullen
Comments Off

on Broadstone depot undergoes €15m restoration
Pictured above: Ray Coyne, CEO, Dublin Bus. PIC: MAXWELLS
The near 175 year old Broadstone Depot in Dublin's Phibsboro is being launched by Dublin Bus today following a €15 million restoration project.
The site is to serve as a bus fleet maintenance facility for the capital.
As well as catering for the vehicle maintenance requirements of the existing fleet, Dublin Bus says the facility it is also equipped to maintain future vehicle specifications, such as full battery electric vehicles.
It also has the ability to cater for hydrogen vehicles in the future if required.
The facility is now one of eight Dublin Bus depots and has the capacity for up to 120 buses and 300 employees. 
The depot is located within a larger Broadstone transport hub that provides direct employment to 1,500 people.
The entire site also features the company's Phibsboro Depot, Central Control, Procurement Department,  Driver Training Centre, Technical Training Centre, Bus Éireann's nationwide headquarters and Greater Dublin Area bus depot, as well as a Luas stop.
It is viewed as a strategically important transport hub for the city.
"Broadstone Depot is owned by future generations and we've been careful to preserve it and bring it back to life for the purpose it was built," Ray Coyne, Chief Executive of Dublin Bus said.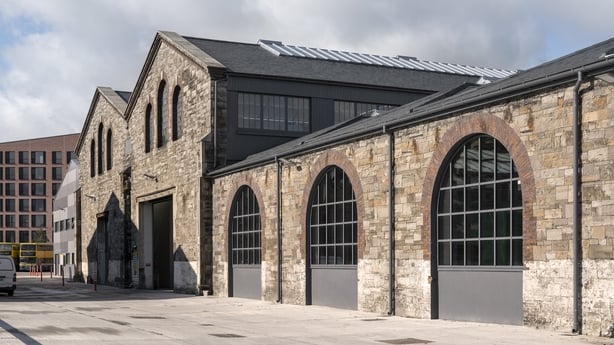 Historically significant
Originally opened as a railway station in 1847, having served as canal harbour prior to that, it's now six decades since the last train left the platform in 1961.
Trains ran westward from the station as far as Clifden on Galway's west coast.
In more recent years, rail services have returned to the depot in the form of the Luas which is serviced by a stop at Broadstone.
The Depot also played a key role in the Easter Rising in 1916.
On Easter Monday, the station was taken over by rebels with the aim of preventing British troops entering Dublin by train. 
"Significant care and attention was given by Dublin Bus to preserve Broadstone Depot and every restoration detail has been considered. Dublin Bus worked closely with conservation architects to ensure the restoration at the transport hub adds to the long industrial and transport history," Mr Coyne said.
Source: RTE