Extended Trams For Luas Green Line To Ease Congestion Across Dublin
November 22, 2017
Comments Off

on Extended Trams For Luas Green Line To Ease Congestion Across Dublin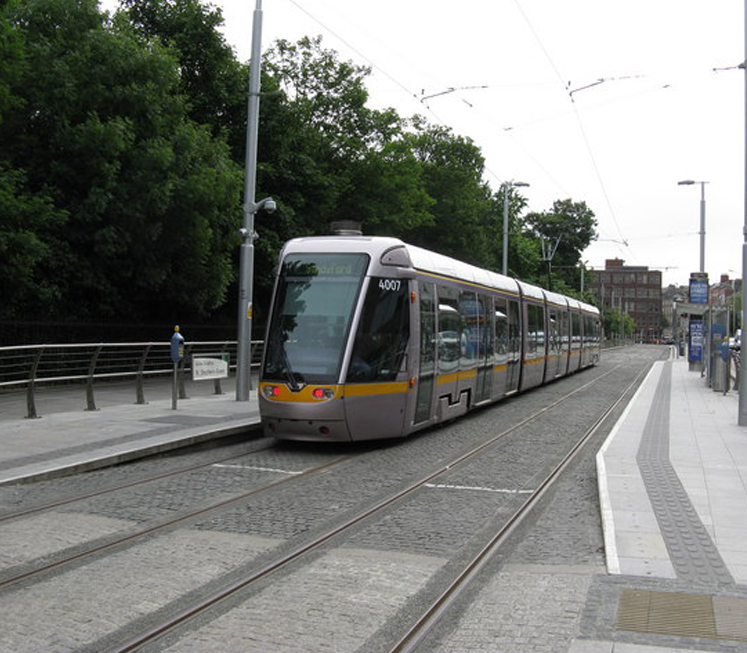 The Luas Green Line will see an extension of its trams from 43 m to 55 m in order to ease congestion across Dublin and facilitate the growth in passenger numbers.
A total of 26 new 55m trams will replace existing 43m ones, with an additional eight longer trams to be included.
Extensions are part of a €100m investment project for Luas operations between 2018 and 2022.
Minister for Transport Shane Ross received approval from Cabinet last week for the enhancements.
The lenghtening of the trams will mean that platforms on the Luas Green Line will also have to be extended, on top of the Sandyford Depot where trams are kept while not in use.
The Minister said:
'This is a follow on project from Luas Cross City which I look forward to launching on December 9th. A complementary project to lengthen the platforms at Green Line stations is also near completion. All these initiatives combined will add greatly to the choice and experience of the travelling public and ease congestion in the city.'
The Luas Cross City project is to link the Green and Red lines on December 9th from 2pm.
Last year the two lines carried over 34 million passengers. This figure is expected to increase once the two lines are joined.
Minister Ross concluded:
'More trams, longer trams, connecting trams, longer platforms and a bigger depot to house them in – all great news for our public transport system.'