Introducing a new road to sustainability for your business
November 20, 2020
by admin
Comments Off

on Introducing a new road to sustainability for your business
What is Lean & Green?
Lean & Green is a not-for-profit, 5-star award programme developed by the Connekt Foundation in the Netherlands. The goal of the programme is to recognise and reward participating organisations for demonstrating verified reductions in CO2 emissions. More than 600 companies from across Europe are now taking part. The Lean & Green programme is available to organisations here in Ireland through GS1.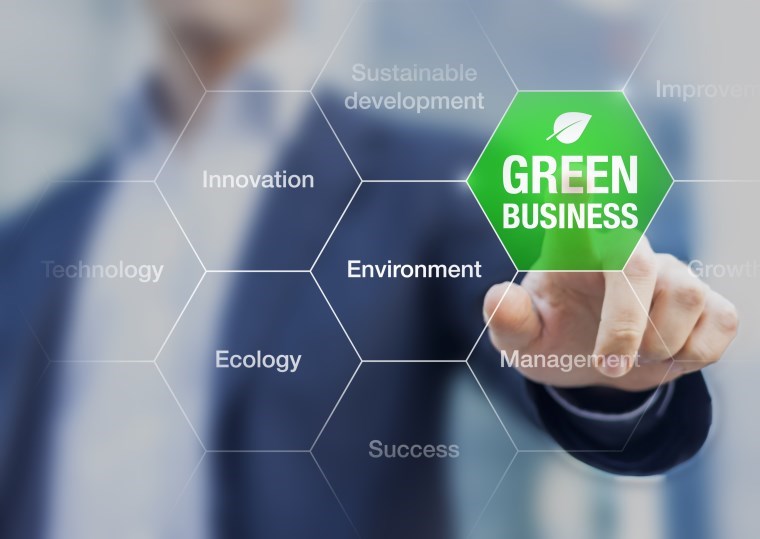 How does the programme work?

Plan of Action
The program aims to encourage businesses to become leaders in sustainability by taking measures that not only cut their costs but also reduce their impact on the environment. The Lean & Green journey begins by creating a plan of action to reduce CO2 emissions by at least 20% over a five-year period. Participants analyse their logistics processes and implement sustainable practices that bring cost savings along with the desired emissions reduction.  Modern systems, such as "Big Mile" and "EcoTraxx" can be used to help with analysis. 
Recognition
Companies that can demonstrate that they are actively working towards improving their sustainability are rewarded with the programme's 'Lean & Green' Award. If they reach their goal of a 20% reduction over a maximum of a five year period, the organisation is awarded its first Lean & Green star. The second Lean & Green Star is presented to organisations for achieving a further 10% reduction over a maximum of three years.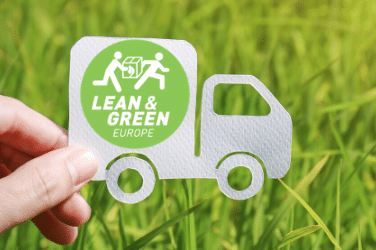 The Lean and Green Community
Upon receiving a Lean & Green Award, your organisation will become part of the Lean & Green Community. The focus of the programme is on continuous improvement and organisations work together to achieve this.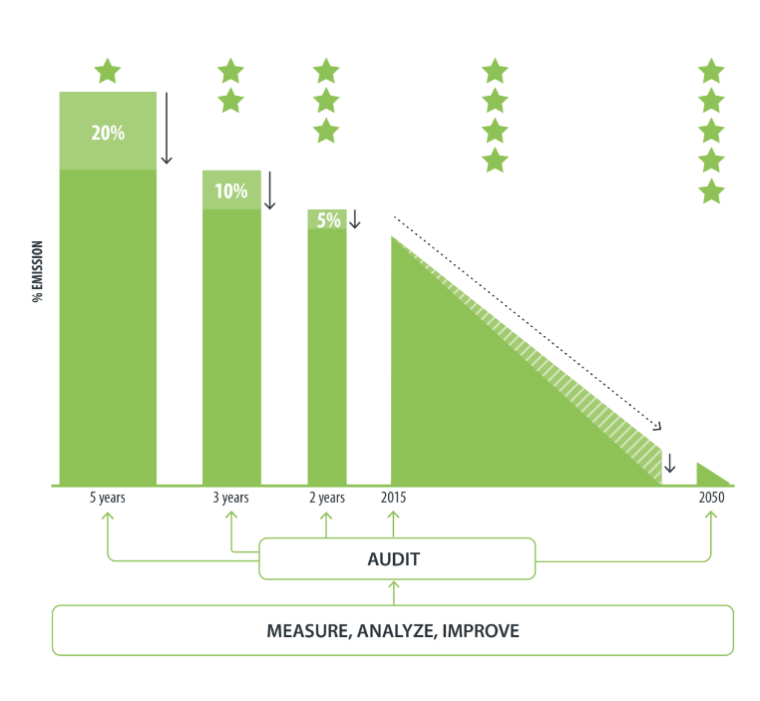 Who is Lean & Green aimed at?
Lean & Green is for every company or governmental body that is moving towards a more sustainable way of doing business. There are currently 600 companies, with many well-known names from across the transport, distribution and retail sectors taking part in the Lean & Green Programme.
Why should my business join?

Legal Obligations

The Lean & Green programme recognises CO2 emissions reductions in line with the Irish Climate Action (Amendment) Bill 2020. With organisations responsible for their own actions to reduce CO2 emissions, the journey begins with joining a community of like-minded organisations who share ideas, best practices and anonymised data within a framework.   
Competitive Advantage
By improving transport and warehousing processes on an ongoing basis, organisations not only make a positive and visible contribution to the environment but also strengthen their competitive position. Through Lean & Green, organisations are demonstrating that they are taking active steps towards making their logistics processes more sustainable.
Original article appeared on the https://www.gs1ie.org/blog/2020/introducing-a-new-road-to-sustainability-for-your-business.html, website. GS1 Ireland now offers the Lean & Green Programme in Ireland to support local businesses in the identification, measurement and achievement of their sustainability goals in the areas of transport and logistics.